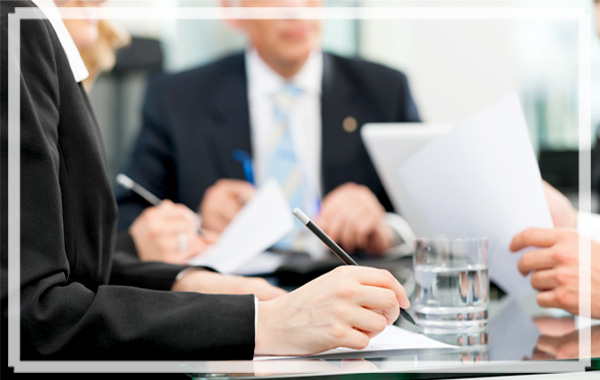 Formation of Corporations and Other Entities
Contract Negotiation and Enforcement
Debt Collection
Sales and Mergers
Formation of Corporations and Other Entities
You can operate a business as a sole proprietor, in partnership, as a corporation, Limited Liability Company (LLC) or Limited Liability Partnership (LLP). For many start up businesses a sole proprietorship is sufficient. Operating your business as an entity, such as a corporation of LLC can help protect personal assets, can allow for multiple owners and provide tax benefits not available to the sole practitioner. One should include the options, advantages and disadvantages of incorporating into any business plan.
Contract Negotiation and Enforcement
A legally binding contract can be created with a simple handshake although some agreements, such as those for the sale of real property, must be written and signed. It is important to read, understand and properly draft written contracts. The law, a course of conduct and terms specific to a trade or business can often provide a specialized meaning to the words used. It is a good idea to have contracts reviewed by someone familiar with the law before they are signed.
Debt Collection
A business will minimize the expense of collecting past due accounts by extending credit carefully, by having written agreements, by securing the debt and by having the debt guaranteed.
The goal in debt collection is to recover money. Sometimes this is not possible. More often than not, effective collection requires persistence and skill to locate assets and efficiently apply those assets to satisfy the debt. Debt collection agencies, small claims court, Circuit Court, and Bankruptcy Court are all options that may be considered to collect the debt owed.
Sales and Mergers
The sale or merger of a business will involve a number of considerations. A sale or merger may be structured as the transfer of assets or as the transfer of a business entity. Either type of transfer will involve different issues. Planning for and completing a sale or merger will likely involve your accountant as well as your attorney.